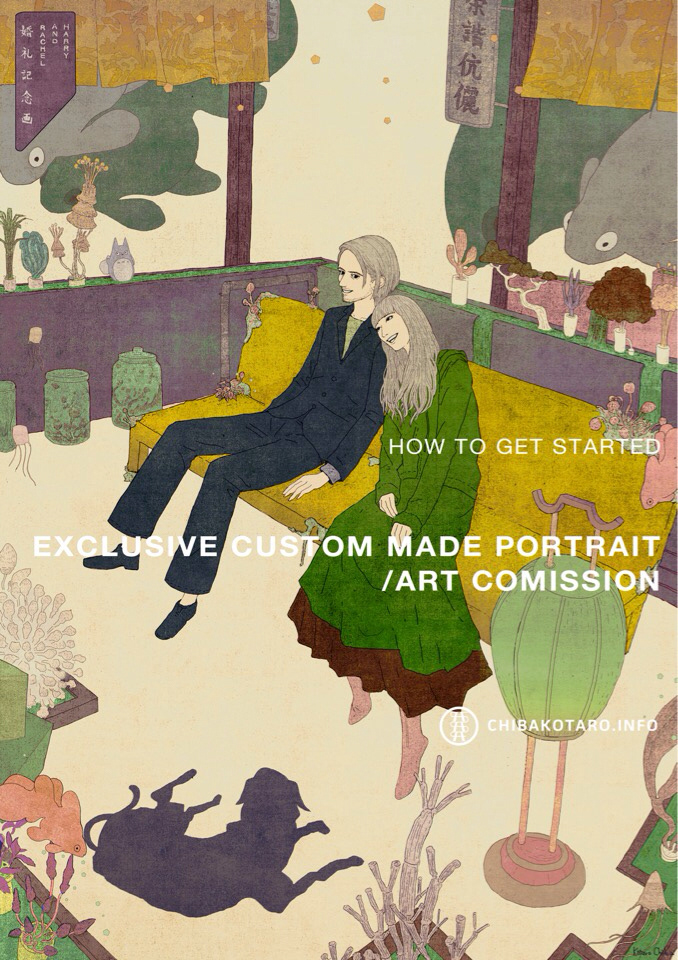 [ CUSTOM MADE PORTRAIT / ART COMMISION ]

Hi. I received orders of two wedding portraits coincidentally in December 2016, It's really nice. the one is from Japan. another one is Europe. the followers and others also ask me about my portraits service, so I'll explains the detail. if you have interested in this, please see the following. thanks.
you know, most of custom order portrait have referenced photo image.
but It is drawn as if model had been in unique and wonder world in the portrait I make. 
HOW TO GET STARTED
Please send me email to chibaktr[at]gmail.com. I'll search your request, and I'll send back answer with a quote. if you can approval it, the work will start.
first of all, you should send to me many photos as much as possible. At least your (or model's) front, side, rear photo as hi-resolution are needed for this work. and many your photos and video(as possible) needed because I have to know facial expression and your action in daily life. 
moreover, I need your( or model's) a lot additional information.
your favorite music?, how do you spend on holiday?, What is your parents like? etc. 
I will need to know about you so I'll send a interview sheet.
PRINTING
the finished portraits is for a digital file only but high quality printing is also available(most highest quality inkjet or off-set).
TURNAROUND TIME and PAYMENTS
I want to make sure you'll like it before the work is done completely. when the finished work is approval with you, please pay the fee.
Processing time is 5-6 weeks depending on my work load.
You will receive a proof of your portrait when I am finished, and will have the opportunity to request ONE ROUND OF REVISIONS before it is finalized.
DESIGN FEE
in theory, starting at 1280 USD ( only design fee).
the cost depend on the conditions, so I'll be able responce flexibly to your request.
please feel free to contact. if you have any question, don't hesitate.